Our Mission
As a family-owned business, we are not only committed to making great products together, we are committed to making great lives together. For us, this means handing down only the best traditions, ideals, and products from one generation to the next – in everything we do. Our high quality beverages with top-tier health standards reflect the same standards of excellence we would expect in our own home. Our integrity and manufacturing processes highlight our commitment to ensuring the health of future generations. 
Community Contributions
Our commitment to healthy living extends beyond the products we make. We know that healthy living is about experiencing happiness, being supported and acknowledged by others, and being a part of making a difference in the lives of those around us. With these goals at heart, Stremicks Heritage FoodsTM regularly and actively supports the efforts of many community organizations, large and small.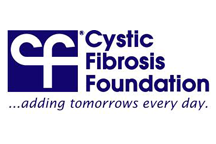 Cystic Fibrosis Foundation
Every year we run the Orange County Marathon in support of the Cystic Fibrosis Foundation. The mission of the Cystic Fibrosis Foundation, a nonprofit donor-supported organization, is to assure the development of the means to cure and control cystic fibrosis and to improve the quality of life for those with the disease.